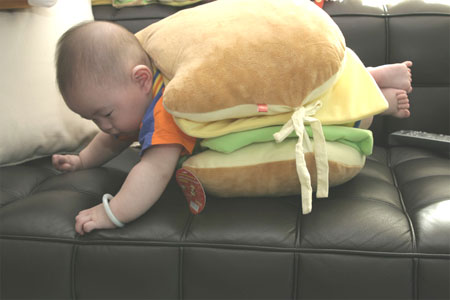 Like many people, I enjoyed the All-Star Game. I also missed some of the best innings (10-12, roughly) because I fell asleep. Was it the grocery store-bought PBR? Was it the electrifying duo of Joe Buck and Tim McCarver? Was it the fact that it was midnight? Yes, yes, yes, in varying proportions.
The fact is, however, that once again the game was decided by the All-Stars but not the All-
Stars
. Which is fine. Although I don't agree with the rule that every team should be represented, I do believe that everyone that is selected should be able to play. But now that the game means something, you had guys like Scott Kazmir and Brandon Webb throwing key innings although they had started (and thrown over 100 pitches) only two days before.
The solution seems to be this: after a certain number of innings (12, 13 or 14) open up the rosters again. Turn 'em over.
Instead of forcing Terry Francona to gingerly toss Kazmir (the ace of a division rival) out there on a pitch count, making him walk the line between winning the game for his league and destroying a key cog in the machine he's battling for a pennant, he can just run Cliff Lee or Joe Saunders out for another inning or two. Rather than Michael Young driving in the winning run, Derek Jeter can do it in front of the hometown fans. Want to save Dan Uggla the embarrassment of botching another grounder, bad hop or no? Plug Chase Utley back into the lineup.
If Brad Lidge had gotten out of the 15th, maybe he pitches the 16th. Then you're looking at a position player coming in to pitch. That shouldn't happen.
If we're going to tack real-world implications onto the result of an exhibition game, we can surely flaunt the rules of the real-world game to make the exhibition game more ...
real
.
And it would at least force Alex Rodriguez to stick around for the final out.