We here at the Pretzel Factory are proud to present an absolutely absurd look into our idea of what will happen this year in Major League baseball team by team. They are broken down by division and in the order of predicted finish for your enjoyment. Enjoy your preview of the
American League East,
friends!
Boston Red Sox:
I don't really think this team can win this division or make the playoffs in my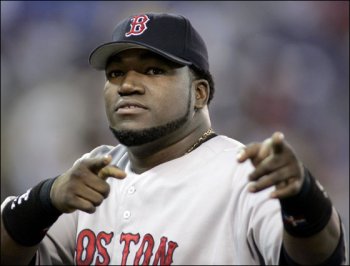 heart of hearts, but I can't pick the Yankees. So, there it is. The Red Sox will win the East because I want them to. At the all-star break, with a two game deficit, Curt Schilling will change the name of his blog "Muting
Michael Kay
" after Kay says that the Yankees would be better off signing a younger pitcher in the off-season. This will prompt Kay to challenge Schill to a wrestle off. Little does Schill know, Kay is dirty. Mariano Rivera will sneak into the ring and hit Schill with a chair and Kay will scream "SEE YA!" before pinning Schill to win. Manny Ramirez will decide that this injustice must be avenged and will set a second-half RBI record propelled by an 11 RBI night against the Yanks eliminating them from playoff contention. Big Papi will laugh from the dugout heartily while carting Schill around with a wheelchair that is internet ready. Wins: 100. Playoffs: WS. Also, I'm a Red Sox fan. Thought you should know.
NY Yankees:
Aside from the Michael Kay distraction, the Yankees will face their largest A-Rod distraction ever when the fans and media decide to start preening and petting him no matter what his role is in the clutch. He will become so enamored of himself that he will grow his hair into a lustrous main and refer to himself as SUPERHORSE. SUPERHORSE will hit for average, power and gallop around the basepaths with the reckless abandon of a young Enos Slaughter. Derek Jeter, jealous of SUPERHORSE's preening and newfound media-love, will refer to A-Rod as "Little Momma" during an ESPN Sunday Conversation in which he was shitcanned drunk. This will prompt both players to actively dive into the stands after EVERY foul ball causing irreparable facial structure damage to both men. Because of this, Hideki Matsui will declare himself (very humbly) to be the most handsome man on the team. Meanwhile, the team will suffer it's worst winning percentage in a long time: well above .500. Wins: 90. Playoffs: probably, but I'm not granting that honor on anything NEAR Giambi.
Toronto Blue Jays:
Wait, there's a team in CANADA? What the hell is that about? I mean,
COME ON. BJ Ryan plays In CANADA? Who's in charge here? Let's get these guys a real stadium in a real AMERICAN city for Christ's sake. Has Detroit got a ballclub right now? What about Anaheim? Don't worry, fellas. We'll take care of this right quick like. Doc Halladay don't pitch for no pansy-ass CANADIAN team for pussy
nor
money. One quick note: is there
anything
scarier than the bird Toronto designed to be the mascot? Holy living FUCK. That thing will kill us all. Seriously, did the guy who did makeup for The Crow make this? Wins: 87. Playoffs: Nah.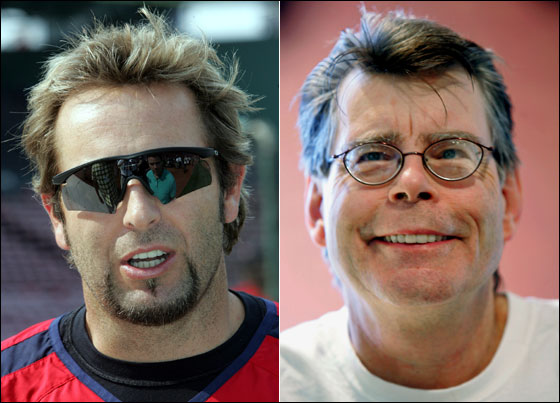 Baltimore Orioles:
It all comes crashing down on opening day, doesn't it? Kevin Millar will make the papers for the first time in June when he hits a walk off dying quail to raise his average to .234. He will use the interview to rail against Peter Angelos' irresponsible running of the team. When he disappears, no one will mind or even notice. A clone of Nick Markakis will take his place and Angelos will name him Kevin Millar 2: Millar Time. A big hit, the clone will lead the league in smiles until he realizes the team is having yet another losing season mired toward the bottom of the East. Millar 2 will march into Angelos' office screaming CRUSH KILL DESTROY before realizing that he cannot destroy his master. The two will be married in August. What a nice little story. Wins: 71. Playoffs: Get the fuck outta here.
Tampa Bay Devil Rays:
They got these big chewy pretzels here blaughtkdnguthgl. OK, in all
seriousness, this team will start with the worst record in history until they sign Brewer, Horford and Noah and win 15 in a row to end the season. Still, it's no reason to go caring about a team that has a perennial spot on the spoiler list that Gammons does on Baseball Tonight every year. Wins: 59. Playoffs: We doin' it big. My Devil Rays know what I'm talking about.